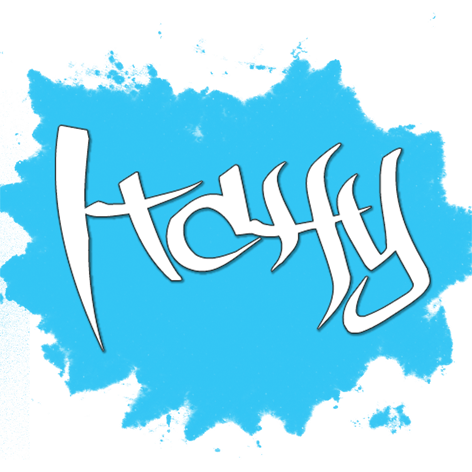 Big, mean and covered in drugs. Nope, I'm not talking about Kerry Katona, I'm referring to
Itchy
's new 'Overdose' bundle of free VST synths - designed with dubstep and drum n bass in mind.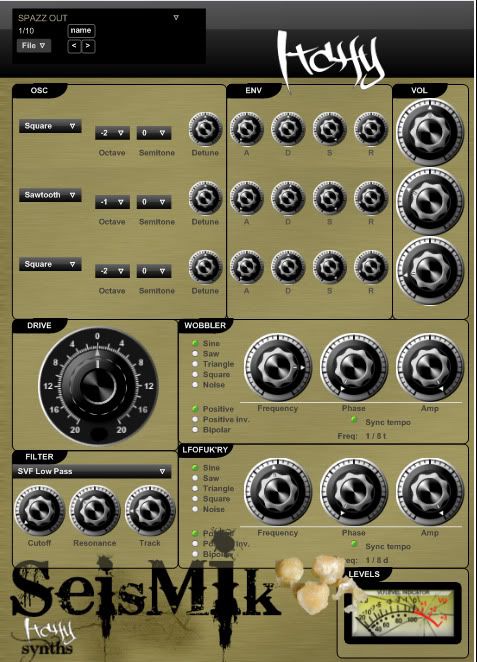 Seismik
is a 3-osc synth with drive, and an lfo-controlled lfo for insane wobbling fun.
Punch
is a stab synth with built in reverb and delay, specialising in short, sharp, shocking sounds.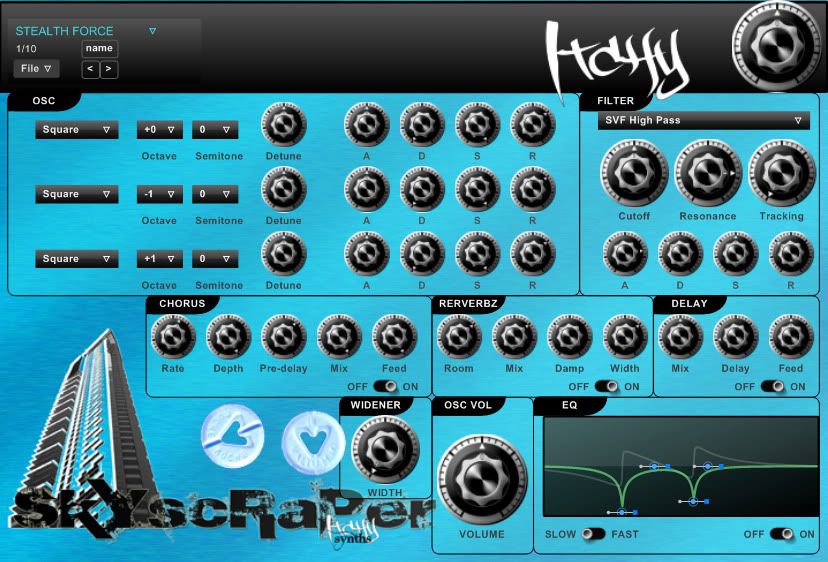 Skyscraper
is designed for soaring pads and screaming leads. It has 3 oscillators, an envelope-controlled filter and various FX including a stereo widener.

Resonance
is another wobbling bass-synth with a tasty analogue-sounding filter and four (count 'em) oscillators.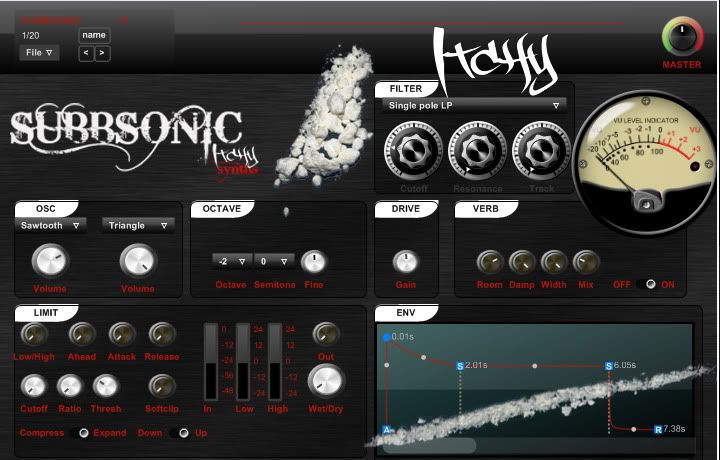 Subsonic
specialises in earth-shaking subs, created with twin oscillators, a filter and drive, limit and verb controls.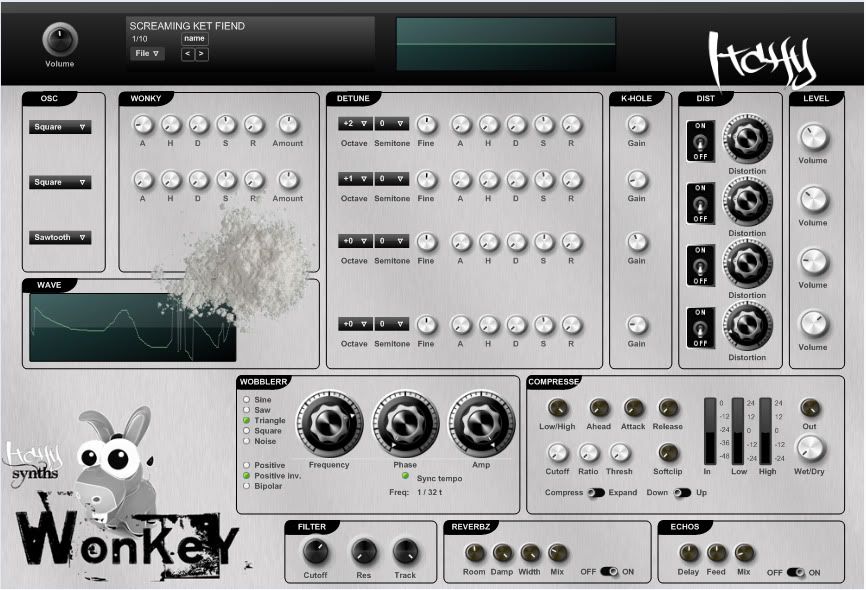 Wonkey
is a weird and wonderful synth with three basic oscillators, one graphic oscillator, K-hole distortion, lfo and a wonkey envelope for pitched-out funs.
You can download the full package
here
. To say thanks to Itchy, visit his Myspace
here
. And if you want to encourage him to make more narcotic-inspired plugins, why not ask him how to donate to his cause, whatever that may be.